Paint-by-numbers are rising in popularity, and while there are pretty exciting kits that allow you to copy pieces by famous artists, some people still ask, "how can I turn my kit into a painting?" We want to make this process easy for you, so here are some tips.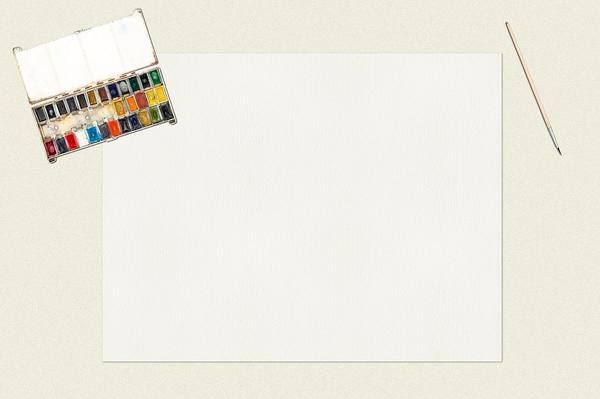 Getting your first paint-by-number kit is an exciting experience. You get to paint an image that you might not have the skills to do without a guide, and there is no shame in that. Learning how to turn a simple canvas into a work of art is a process, and it is something we respect. 
Today's article is going to answer the question, "how can I turn my kit into a painting?" We want to provide you with the best tips to make the most out of your kit, as well as pointers to remember for when you invest in your second kit.
Starting a new hobby can be intimidating if you don't know where to begin, which is where we come in. Aside from enjoying paint-by-number kits, we've gathered some techniques to try to make the whole process easier for beginners.
We understand that paint-by-numbers is already easy, but if we can make the whole process go as smoothly as possible, we believe that you might be encouraged to keep doing these kits.
We can guarantee that these kits will work wonders for stress, which is why we highly recommend doing them. Let us know what you think below!
Why Is Paint-By-Numbers So Fun?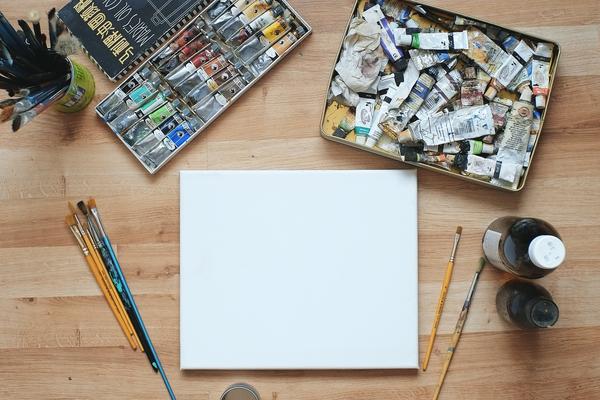 Before we answer the question "how can I turn my kit into a painting," we want to answer why we think paint-by-number kits are a lot of fun. We hope that this will help encourage you to paint more. Here is why people enjoy paint-by-number kits:
It's relaxing: The great thing about painting is that there aren't a lot of things that will give you pressure. So if you need an activity that will relax you without doing too much, this is the way to go.

There are a lot of designs to choose from: Since paint-by-number kits were first released, a lot of designs have been developed, so you're not going to run out of good options.

Anyone can do it: Whether you get a kit for children or something made for adults, paint-by-number kits can be done by anyone who can read instructions. It's easy to do and figure out. 
How Can I Turn My Kit Into A Painting?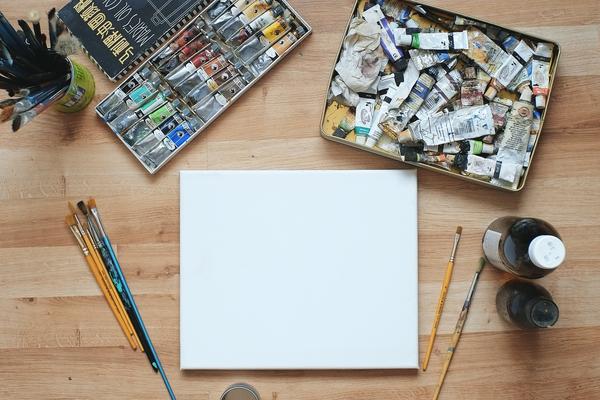 Now that we've covered some of the reasons we think paint-by-number kits are fun, let's answer the question, "how can I turn my kit into a painting?" Here are some tips to turn your paint-by-numbers kit into a fun painting:
Prime the canvas: While you don't necessarily have to prime the kit's canvas before you start, we suggest it because it can make the colors more vibrant. We highly recommend using Gesso clear primer because it won't wash out the numbers on your canvas.

Prepare your working space: Before you even start painting, you should put yourself in a spot that's comfortable and spacious. That way you can paint without interruption.

Prepare lots of snacks: Since you're going to be painting for a while, we suggest coming prepared with some snacks. That way you can munch away while waiting for the first layer to dry.

Set the mood with music: Another way to ensure a smooth painting is by choosing music that will help boost your mood. It's easier to paint when you have the right tunes to help you focus.

Have a box of tissues close by With acrylic paint, there is a risk of using too much water on your paint, and that would make the pigment less visible. You can easily change this by dabbing the excess water with a tissue.
Conclusion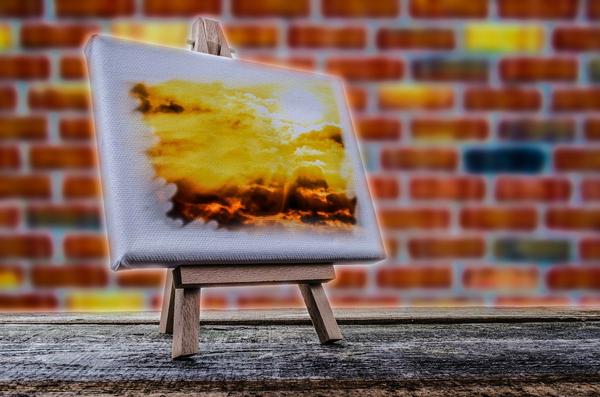 We cannot deny that paint-by-number kits are easy enough to figure out on your own, but we hope that our tips can help you understand and answer the question, "how can I turn my kit into a painting?" 
It can be easy to figure out, but we know that these tips will make the process more enjoyable, which we want for you. Starting a new hobby is intimidating, but if you know what you want and how your hobby can help you achieve it, it won't be as scary to start.
Let us know what you think of our tips and your opinions on these kits.