Do you wanna learn a new artistic hobby without spending too much time doing the preparation? Are you one of those people who enjoy painting but has no time nor enough patience to do the paint mixing process? Well, we have a great kit for you. Paint by Numbers no mixing kits allow you to create a wonderful painting without the hassle. If you haven't tried the kit yet, we're here to show you the pros and cons of Paint by Numbers for Adults no mixing kits to help you decide whether you should buy one for yourself or a special loved one. Let's get started.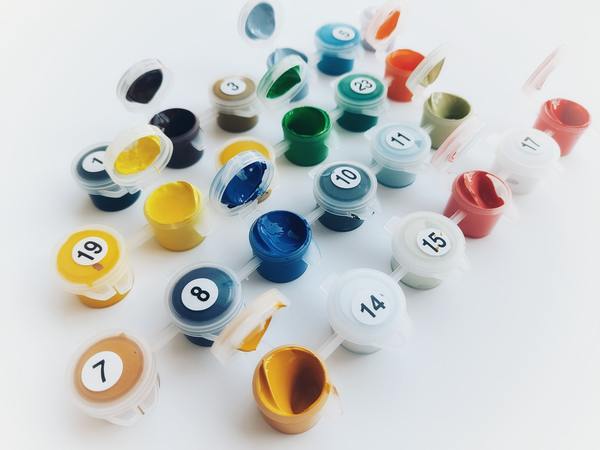 The main goal of Paint by Numbers is to help people of all ages become the artist they want to be. A lot of us think that we're not innately talented with painting, but with a little bit of practice and patience, you'll be able to create beautiful pieces of artwork by yourself. If you're a beginner wanting to learn and improve your painting skills, then painting by numbers is the way to go. You'll not only learn how to put the colors on the canvas, but you'll also be able to observe the color schemes and how they work together, how to get detailed with your brushwork, how to blend colors, and much more. But, what if you want to learn all of those things without spending too much time preparing what you need? Then you should purchase your kit from Best Paint by Numbers by clicking here.
Having your very own kit, whether a customized kit or a fixed design kit, will give you everything you need to get started–painting surface, acrylic paints, and brushes included. Do you know what the best part is? Everything is ready to use. All you need to do is prepare a cup of water beside you, a couple of tissue papers, find a well-lit and serene place, and start painting!
The Pros of Paint by Numbers No Mixing Kits
    1.  Quick and easy way to relieve stress and anxiety:
Now that we are starting to get our lives back, even though we're still living in a pandemic, not all of us have the time to fully commit to a new hobby, especially if it's painting. Preparation is quite a tedious and stressful part, especially if you're a beginner. First, you start by stretching the canvas, then priming, mixing your pigments, sketching, and so forth. It sounds like a lot of work but with PBN kits, all you have to do is open your package, start painting, de-stress, have fun, and finish your canvas.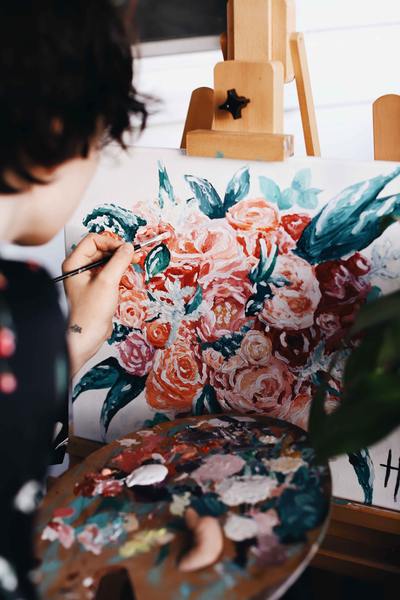 2.  Aesthetically-pleasing results guaranteed:
It is quite normal to have expectations especially for a project that we poured a lot of time and effort into. Of course, there are moments that we do not reach those expectations which lead to disappointment and discouragement from trying again. However, painting by numbers assures you that you'll achieve a beautiful painting so long as you follow the numbers and match the colors on the surface. These kits are guaranteed to put a smile on your face, especially when you're finished with the canvas and it's ready to be displayed on your wall.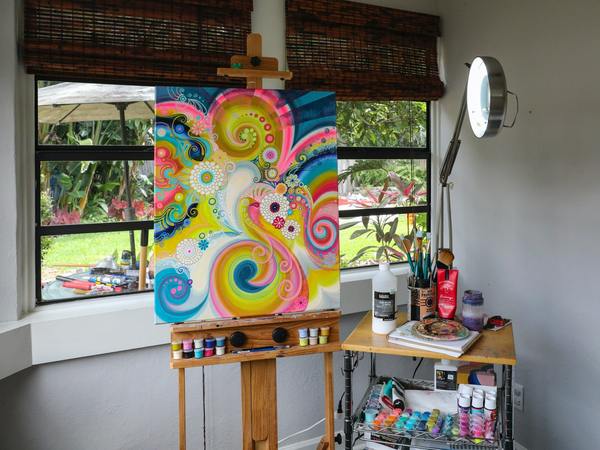 3.  One simple instruction = one masterpiece:
Painting by Numbers provides very simple instruction and the rest is up to you. The only given instruction is to match the number in accordance with its corresponding color. Then, it's either you follow that throughout the painting process or experiment and make your own rules to challenge your creativity. Regardless of its methodical simplicity, it's definite that you'll end up with a visually harmonious and coherent painting in the end.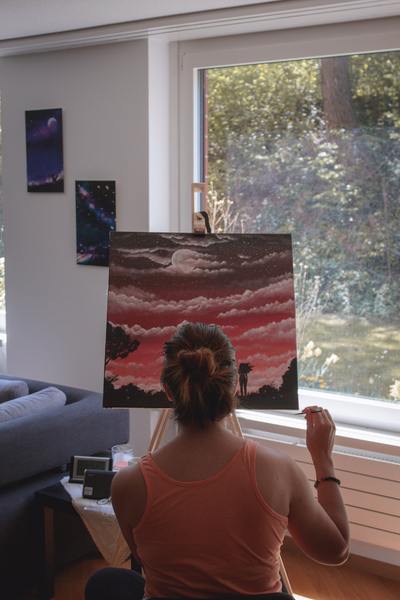 4.  Convenient with a Free shipping discount:
Whenever you purchase at Best Paint by Numbers, you are entitled to free shipping wherever you are around the world. All you have to do is select your preferred kit, checkout, and wait for your kit/s to be delivered right at your doorstep.
    5.  Non-toxic:
A major advantage of having paint by numbers for adults no mixing kits that a lot of people don't talk about is that it's non-toxic and more environment-friendly. The main alternative to acrylic paints is oil paints which contain so many toxic chemicals and when not disposed of properly, can cause a hazard, not only to the environment but also to your health. On the other hand, acrylic paints are quite the opposite as they contain fewer chemicals and when you have a residue, you can simply use it for practice or store it properly for later use.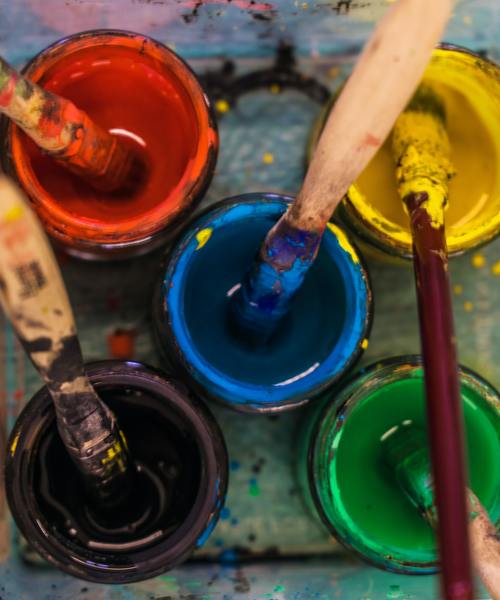 6.  Complete, high quality, and ready-to-use materials:
As mentioned, we'll do the necessary preparation process for you, and all you have to do is unwind and paint the stress away. Our kits come with a pre-printed canvas divided into numbered segments and shapes, basic brushes, and a set of acrylic paint pots. No need to prime the canvas and pre-mix the painting because they're ready to use.
 
The Cons of Paint by Numbers for Adults No Mixing Kits

    1.  Doesn't give you the full artist experience:
Of course, if you truly want to become a skilled artist, the only downside of PBN kits is that what you do is limited considering that they're pre-made and beginner-friendly. You're skipping the experiences of a traditional painter — priming the canvas, mixing the pigments, sketching, initial painting, and so forth. However, it could work to your advantage as a beginner, especially if you want to alleviate the pressure.
    2.  Can be overwhelming at the beginning:
It is quite inevitable to look at the canvas the very first time and doubt yourself. The canvas size is 40 x 50 cm or 16 x 20 inches. So it's quite a big canvas for a beginner. But, if you want to work it out and feel less overwhelmed, start with the bigger segments and work your way through the smaller ones from the darkest color to the lightest one. Thus, it is important to remember that patience is everything so simply take your time and don't feel pressured nor embarrassed that it's taking you quite a while to finish the painting.
Final Verdict
Now that we have presented all the pros and cons of paint by numbers for adults no mixing kits, it's time for you to decide whether to purchase or not. Objectively, it appears that there are more pros than the cons and our company guarantees you that you won't be disappointed when you get one. Read the customer's reviews on the site and see what you think. Don't forget to also leave us a review if you've decided to purchase and finish the painting. Have fun!