Van Gogh is a staple name in the world of art. Even non-art enthusiasts know something about the legend. He's widely famous for his painting called "The Starry Night," an oil-on-canvas painting that has a tragic backstory. His artworks are mostly known for the use of blue, yellow, and green hues thickly laid on the canvas, making the brushstrokes extremely visible. Moreover, he was known for his self-portraits and artworks inspired by his love for nature. His influence in Post-impressionism and art, in general, has made many artists wonder how to paint like Van Gogh. His paintings weren't considered great during his lifetime but now that history dubbed him as one of the world's greatest painters, a lot of painters want to learn his technique. Hence, some of his secrets shall be unveiled in this article.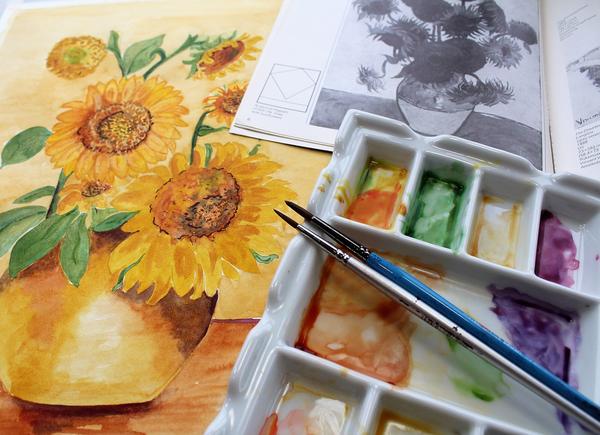 He may not have been considered a prolific painter during his lifetime, but he persevered until the end of his life. Other than The Starry Night, he's also known for his other artworks such as Café Terrace at Night, Sunflowers, Wheatfield with Crows, and Almond Blossoms. These mentioned paintings are just the tip of the iceberg though. According to art historians, Van Gogh created about 2,000 artworks: 900 of which are paintings, while the remaining 1,100 are drawings and sketches. Despite the insurmountable amount of artworks he created, he actually only sold one painting while he was still alive. The painting called "The Red Vineyard" was sold for 400 Belgian francs a few months before his death.
Before we start learning how to paint like Van Gogh, let's get to know the artist better to appreciate his art better.
Who is Vincent Van Gogh? A Short Synopsis of the Painter's Life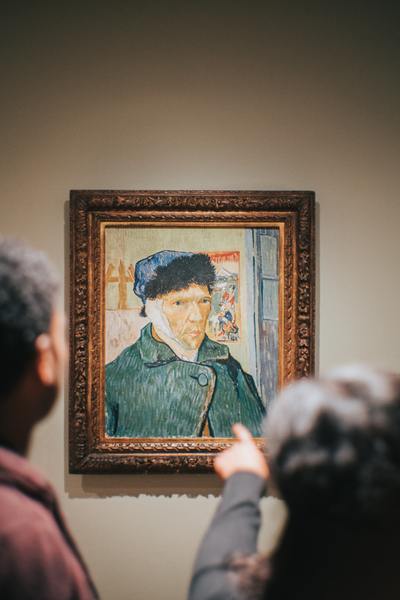 The life of this 19th-century painter wasn't easy at all. His life was marked with poverty, insanity, and loneliness. Born on March 30, 1853, in Zurich, Netherlands, Vincent Willem van Gogh is the eldest of the six children of Anna Cornelia Carbentus and Theodorus van Gogh. Growing up, he struggled with low self-esteem, identity crisis, and volatile emotions. Due to their financial struggles, he was forced to leave school early and began a job at his Uncle's art dealing business at the age of 15. At that age, he believed that his calling was to preach just like his father but as years went by, sometime in 1880, he decided to be an artist. He started learning how to sketch before he began his painting ventures. He then started painting and completed his first art piece in 1885 with the painting called "The Potato Eaters." As he pursued his dreams to become an artist, his loving brother Theo, supported him financially because Vincent could not find stable jobs.
In the next year 1886, he joined his brother Theo in Paris, France. From there, he was able to meet his fellow painters like Paul Gaugin and Claude Monet. He hoped to build a school of art with his fellow artists like Gaugin but then he decided to leave due to Vincent's temperament. Gaugin's departure was believed to be the reason why he mutilated his left ear. Soon after, he was sent to an asylum in Saint Remy. From there, he completed plenty of artworks like The Starry Night. A year later, he left the asylum believing that he was in a better mental health condition. He spent the remaining days of his life in Auvers-Sur-Oise before he committed suicide.
How to Paint Like Van Gogh: Techniques We Can Learn From the Great Painter
    1.  Use Oil Paint:
During his time, oil paint was the most common medium used for painting. Thus, his impeccable brush stroke textures laid on the canvas are hard to imitate if oils aren't used as a medium. Oil paints are way different from acrylics because they're thicker, therefore slower to dry.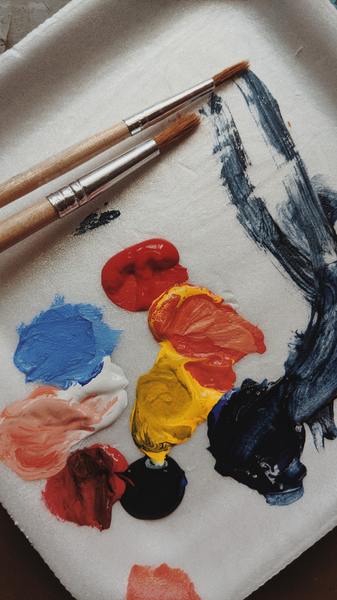 2.  Don't be afraid to be bold:
If you look closely at the paintings created by Van Gogh, the brush strokes are very visible. Hence, if you want to paint like Van Gogh, you shouldn't be afraid to go bold when applying the paint on the canvas.
This style is called impasto. Moreover, you need to study the movement of your painting the way Vincent did in order to create a movement on the canvas as if the objects on the surface are following a certain direction. Take a look at The Starry Night, for example. The sun is going in a circular motion while the wind coming from the cypress tree is going towards the right direction to the mountains.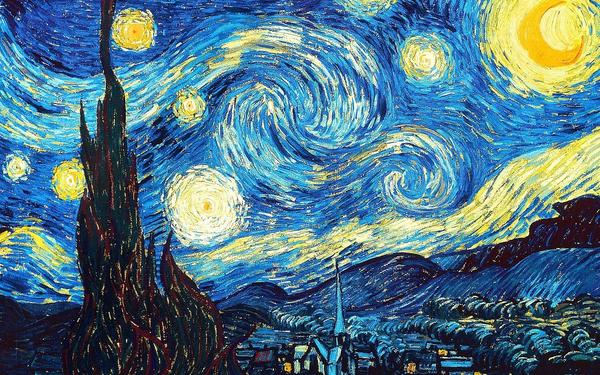 3.  Channel your emotions:
Vincent wasn't afraid to let his emotions touch his paintings. In fact, he was a very emotional painter. He often used colors to express himself on the canvas when words couldn't speak. Thus, the method of applying the strokes on his painting surface also tells a lot about his feelings– full of sadness, loneliness, and confusion, as you can see in some of his self-portraits.

   
    4.  Take inspiration from nature:
Van Gogh was a big nature fan, hence it is no wonder why most of his artworks consisted of florals, wheat fields, nature landscapes, trees, seas, and the vibrant sky.
    5.  Use his color palette:
Vincent's color palette mostly consisted of different shades of yellow (yellow ochre, cadmium yellow, chrome yellow); orange, vermilion, raw sienna, different shades of blue (Persian blue, midnight blue, blue-gray, etc.), orange, different shades of red (cadmium red, red ochre, and red lake), emerald green, titanium white, and black.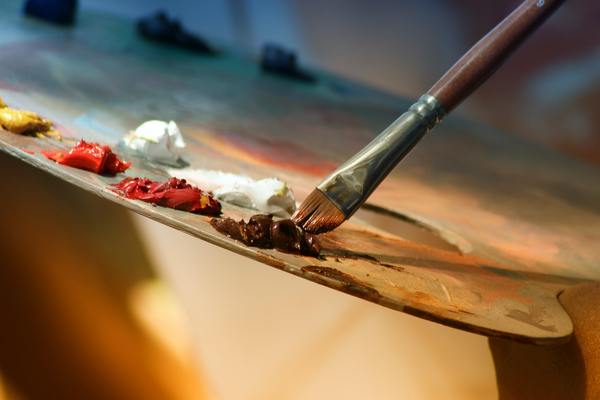 Time for You to Paint Like Van Gogh

You learned his story and you also learned his techniques. Now, it's time for you to follow the path of the master painter. If there is one great lesson that you can learn from him, it is that you need to be patient and passionate with your craft: take your time to practice painting, never give up, and don't let the critics bring you down. To help you get started with your journey, start by recreating some of his greatest artworks that are worth millions. Best Paint by Numbers offers Van Gogh-inspired artworks that you can paint by yourself. Designs like The Starry Night and Sunflowers are just some of the paintings available in the Van Gogh collection. Click here to see more designs.