As an aspiring artist, who's your favorite painter and why? Who do you aspire to be? Who serves as your inspiration and why? These questions are very common for aspiring artists like you. If no one has asked you that yet, try asking yourself that so that you can have a clearer perspective on your goals and style as an artist. Moreover, it's also common for artists to have more than one inspiration. It's what keeps us from creating artworks. Without these, our canvas will always be blank. If you want new art influences for beginners like you, continue reading this article, then!
Imagine a world without art and artistic influences. It wouldn't be a good place because the world would be dull and lifeless. Depending on how you define art and aesthetics, you would see the beauty of art wherever you go and look. The world needs more art even though we already have millions, if not billions of them. If you're aiming to be an artist, look below for some art influences for beginners that can help you start your artistic journey.
Famous Painters that Can Serve as Your Inspiration
    1.  Andy Warhol:
Warhol is a staple figure in the art world. He's a popular artist who became a solid foundation for the Pop Art movement. What made him famous as an artist in history is that his style is straightforward yet unique–he got his inspirations from American popular culture. Most of his subjects were simple everyday items around us like comic books, soup cans, and newspapers. Thus, he is known for his revolutionary ideas such as the "15-minute fame" and immortalizing your artworks. He is truly one of the greatest artistic influences for beginners.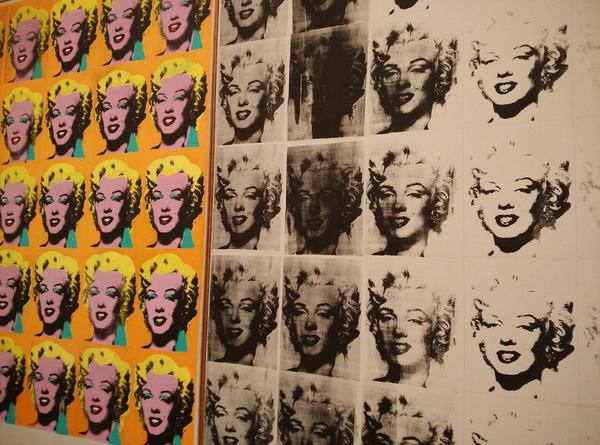 2.  Grant Wood:
This name may not ring in your ears the first time you hear it, but he painted a very famous artwork that is worth millions as of today. The painting is called American Gothic and it is one of the most iconic modern paintings painted in 1930 that subsequently became a subject for so many parodies and appropriations. The inspiration behind this painting was a small "carpenter Gothic" house in Chicago when Wood was searching for inspiration for his art. This just proves that inspiration can be found anywhere because the world is full of beauty. Contrary to the popular belief that the painting is a depiction of a cold, somber husband and wife, such is not the case. The models of this painting were Grant's sister and a local dentist.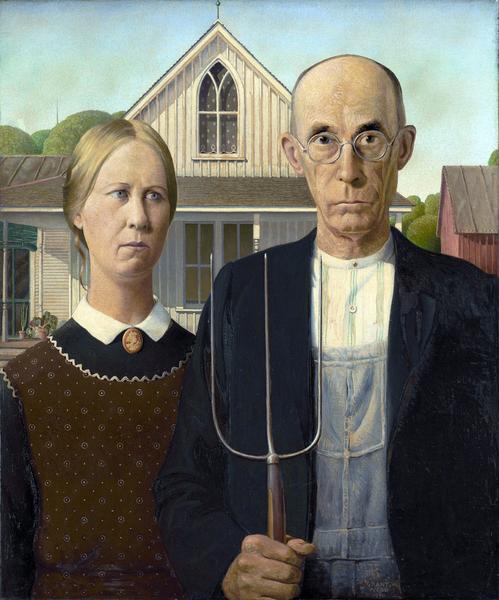 3.  Keith Haring:


Haring was a popular  American artist, LGBTQ+ member, and social activist who advocated for LGBTQ+ rights, safe intercourse, and HIV/AIDS during his era. As an artist, he was known for his colorful street artworks and murals in most of New York's subway stations, schools, hospitals, and daycare centers. His inspirations came from political and societal issues which were integrated into his simple yet very vibrant graffiti-inspired paintings. His paintings depicted subjects like anti-crack with the caption "crack is wack," anti-apartheid, and so forth.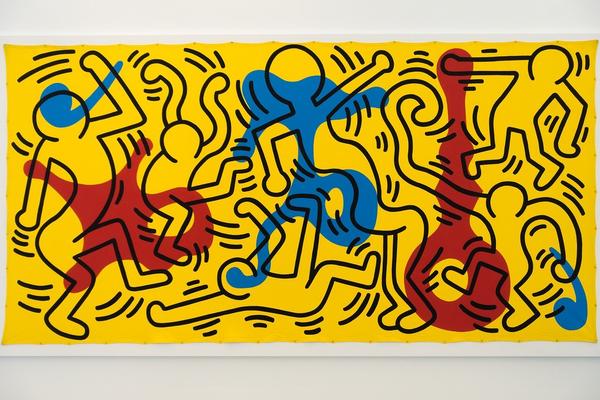 4.  Jan van Eyck:
Oftentimes, when we discuss the most significant period in the history of art which is the Renaissance, we usually give importance to painters like Leonardo, Michelangelo, and Raphael… pretty much three of the members from Teenage Mutant Ninja Turtles (just kidding!) Anyways, going back to art, though van Eyck may sound unfamiliar to many, he was the one who had the most important innovation during this golden age in art's history– the innovation of the oil-glazing technique or the use of oil painting in art. Before him, the most the common medium was tempera, which is an egg-based water-miscible medium. He is one of the greatest artistic influences for beginners because he was 200 years ahead of his time (literally). What we can learn from him is to always innovate and step up because the product of our creativity can change the world forever.


    5.  Wassily Kandinsky:
When in doubt, paint in abstract and when you do, don't forget about the man credited with this popular artistic movement. As an artist, it is very important to know important figures in art history, especially the pioneers of your favorite art movements, as it can inspire you to understand the philosophy behind it. Understanding the meaning of artworks can also help you become a better artist because art is not just about the form, it's also about the meaning behind the form.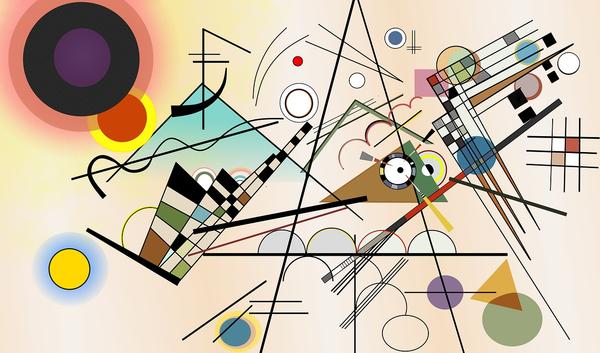 Go on Your Own Artistic Way
The above-mentioned painters are just some of the art influences for beginners that can help you startup your way as an artist. Whoever you aspire to be, always remember that your goal shouldn't be like them but rather, be somebody else because uniqueness will make you stand out. These artists will just inspire you and teach you how to be a better artist. We hope that we have inspired you to create another work of art because the world always needs another piece of art. Now, go on your artistic way and change the world.