Sometimes, you find yourself staring at a painting and wondering, what was the artist thinking when he was painting this piece of art? Getting into the artist's head is kind of hard, especially if you don't know the painting very well. However, it's easy to determine what influenced the artist leading them to paint this particular painting. 
Artists are influenced by everything. However, what grabs the attention of one artist doesn't necessarily do the same for everyone else. Childhood memories and experiences, movies, environment, family, workspace, school, objects, and nature are just a few indicators that can trigger an artist's imagination and inspiration to start painting. 
In general, artists are influenced by life. For some, life has been hard, while others have had better experiences. Their character is developed based on how life has treated them so far. For example, for a person who was a victim of child abuse when he was younger, most of his paintings will likely revolve around this topic. On the other hand, a person who had better experiences in life, most probably, will create art that shows the bright side of life. 
Apart from life experiences and their environment, artists are also affected by other artists. It's not uncommon for an artist to get inspired by other artist's work. They know how to evaluate the value of a painting and when they see something they like, they will probably try to imitate it. A good artist, however, doesn't copy other artists' work, he gets inspired and tries to create something unique through his inspiration. There have been cases where a famous artist was inspired by a painting whose owner wasn't so popular around the world. This way, small artists can get the recognition they deserve.
Most artists like talking about their influences and what inspires them to create such beautiful art. Let's see some real examples, and explore artist's influences and inspirations.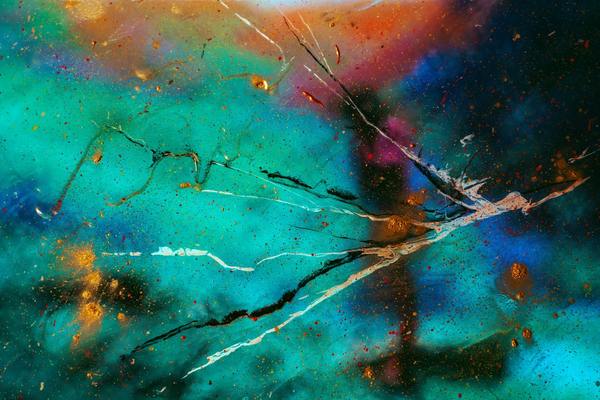 Francesco Pace
Francesco is the creator of Tellurico, a multidimensional design studio. He focuses on creating art based on different objects and installations. His inspiration though does not come from other artists.
"I usually do not look at other designers or artists as references. I try more to be influenced by people, their everyday life, and the society in which I live. I look into traditions, folklore, myths, or old crafts techniques." 
-Francesco Pace 
Stephen Quick
Stephen Quick is a British artist, who loves Post Modern Pop Art, live Painting, and Speed Painting Videos. He uses acrylic paint, watercolor, paint pens, household paint, or spray paint, and video to create his artworks. His inspiration comes from a lot of famous artists in every aspect of his life.
"Kubrick, Lennon, Warhol, Jovi, Whedon, everything I see… Todd McFarlane made me want to be an artist, Kubrick made me want to film the world and Warhol gave me an artistic concept." 
–Stephen Quick 
Jacqueline Gomez
Jacqueline Gomez, born in Kelantan, Malaysia, has been a professional artist for over 15 years. She tends to lean towards abstraction with the hope of creating something mentally stimulating, and she also likes using the human form in her works.
"Being of Anglo-Indian descent and growing up in the urban multi-racial & cultural, sunny shoes of Malaysia has undoubtedly shaped my worldview and driven me to always try to represent diversity in my work as much as possible. My conceptual pieces are usually developed and inspired by what lurks within the pages of my second love – books, and the inevitable influences of the unique and 'exciting' times we live in. I see the persistent honing of my artistic skills as integral to creating, and exploring and developing my skills, in different mediums and techniques is one of the many amazing and ever inspiring parts of the process." 
-Jacqueline Gomez


Alan Derrick
American 3D Metal Pop Artist, Alan Derrick, creates pieces that trick the eye into seeing a source of light that does not exist. He mostly likes painting to honor iconic figures and popular subjects. An exciting fact about Alan is that his inspiration comes from a particular experience from his childhood
"When I was young, I worked for my father unpacking GE appliances for display in his furniture and appliance store. I noticed that the appliances were splattered with black and white paint specs on the back. I thought that was an attractive finish. So, 30 years later, when I was trying to figure out how to paint my art, I figured that I would do the same thing since I only messed things up when I tried to paint with a brush" 
-Alan Derrick

Everyone's journey is different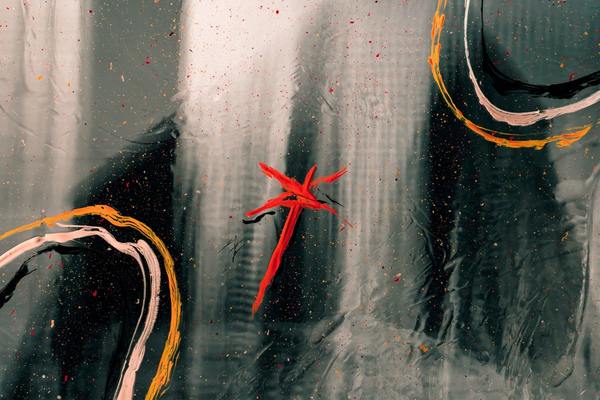 Each artist has different experiences, friends, and environments. Thus, their journey is not the same. We've seen the four artists above who come from different places, like different things, and of course, have their own experiences that inspire them to be the artists they are.
When it comes to painting and creating art, it doesn't matter who you are, where you are from, how you grew up, what experiences you had, or what gender you are. Most artists become famous after their 30s, but we've seen artists such as Danielle Dean and Kelly Akashi break that stereotype. It doesn't matter who you are, what does matter is the quality of your artwork because your work is a reflection of yourself. People will appreciate your work if you put in the necessary work and are passionate about what you do.