Even after his death, Rembrandt continues to be one of the most renowned master painters in world history. His impeccable mastery of his craft serves as an inspiration for many aspiring artists, art lovers, and even photographers. In  this article, we will have a quick glimpse of one of the world's most iconic visual artists, the Dutch painter Rembrandt Harmenszoon van Rijn.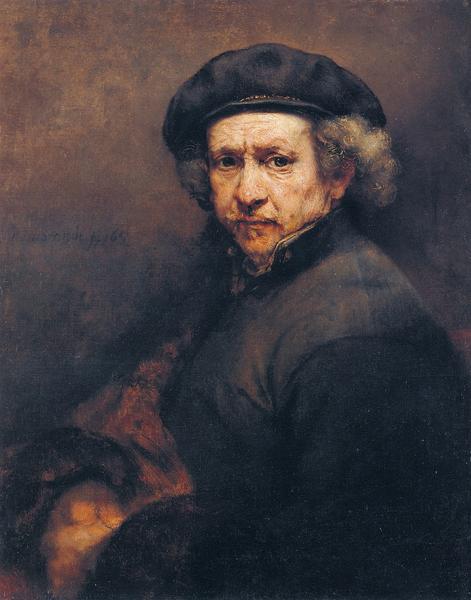 Rembrandt's life as an artist, as well as his creations serve as an inspiration and a guide on how to achieve expertise in your craft–which is painting. There are so many techniques and methods by Rembrandt that we can apply in our work in order to improve the aesthetic quality of our painting. From the technique of underpainting, chiaroscuro or light play, brushwork, and incredible textured impasto technique, we will unveil all those "secrets" that we can use later on.
Before proceeding to the discussion of Rembrandt's tricks and techniques, let us first delve into his life as a painter and as a person. Rembrandt is well known as the golden standard during the Dutch Golden Age, as well as the Baroque Period. He was born July 15, 1606 in Leiden, Netherlands as Rembrandt Harmenszoon van Rijn, the ninth child of Harmen Gerritszoon van Rijn and Neeltgen Willemsdochter van Zuijtbrouck. His mother was a Roman Catholic, while his father was a member of the Dutch Reformed Show. His family was religious which had an impact on his artwork's style and subject, as most of his paintings were depictions of biblical scenes. Despite the fact that his works are mostly related to religion, particularly Christian faith, there was actually no direct evidence that showed Rembrandt as a firm believer in Christianity.
The Life and Works of Rembrandt: An Overview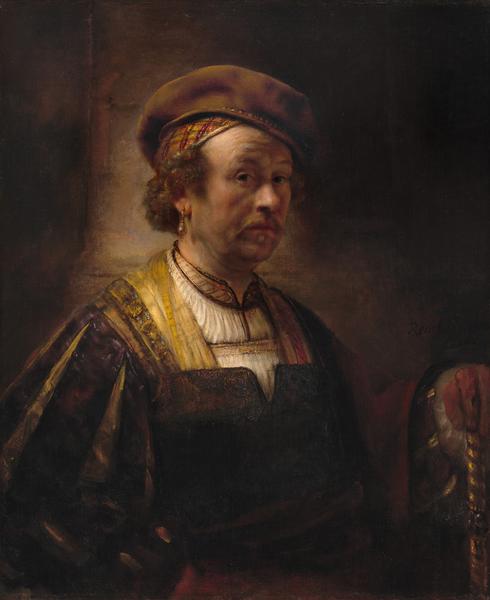 His family was financially capable enough to let him have a formal training as an artist. Due to his inclination to painting, he was apprenticed by a Leiden history painter named Jacob van Swanenburg for about three years. Unlike many other Dutch painters who went to Italy in order to improve their artistry, Rembrandt never left the Dutch Republic during his lifetime. In 1624 or 1625, he and his colleague Jan Lievens opened an art studio in Leiden and in 1627, he started accepting apprentices and students. Later on, during 1629, he was discovered by statesman  Constantijn Huygens who gave him commissions from the court of The Hague.
Four years later, he moved to Amsterdam and began his career as a professional portraitist. He got married to the cousin of his colleague named Saskia van Uylenburg. They had four children, most of whom died young as only their fourth child Titus van Rijn survived into adulthood. Rembrandt was an unfaithful husband, who had numerous affairs during his marriage with Saskia. 
Despite his controversial personal life, he was successful as a painter, teacher, and art dealer. According to art experts, Rembrandt produced approximately 600 paintings, 400 etchings, and 2,000 drawings. Truly, he is the epitome of a hard-working artist who aimed tirelessly to perfect his work. 

In a letter sent to Constantijn Huygens, which is considered to be the only surviving letter of Rembrandt, he revealed his "secret" behind the perfection of his art: "de meeste en de natuurlijkste beweegelijkheid." The phrase translates to "the greatest and most natural movement." The phrase is subject to interpretations, but some experts argue that beweegelijkheid means "emotion" or "motive." Whatever the real meaning is, it is evident that Rembrandt was passionate about his craft, therefore making his technique impeccable. Indeed, he is one of the greatest painters of his time and of history.
Techniques that We can Learn from the Master Painter:
    1. Illusionism:
Throughout his career as an artist, he created paintings depicting portraits, landscapes, and narration of biblical events. His style of telling stories in his painting is truly remarkable because of his attention to detail and representation of emotions. Those elements present in his craft made his paintings look as if they were "moving" and telling a story right before your eyes.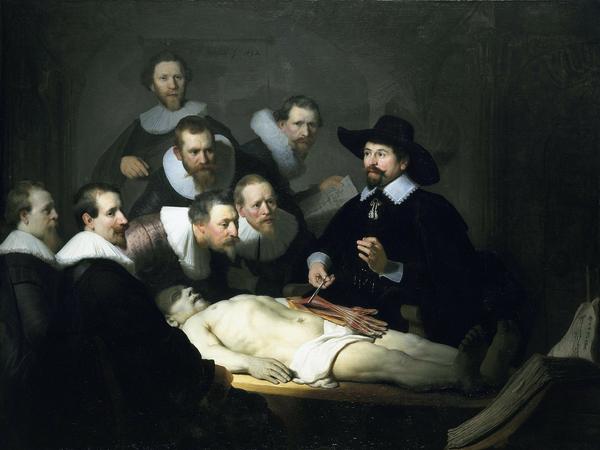 2. Exemplary impasto technique:
Apart from his attention to details and emotions, Rembrandt is also known for his exemplary use of the impasto technique (the word 'impasto' was actually invented over 100 years after his death)– a method of applying thick paint which shows marks of the brushstrokes and palette knives. This technique showcased incredible textures that can imitate human skin, hair, fabric, etc. He used this technique not only to show texture, but also to make his paintings realistic.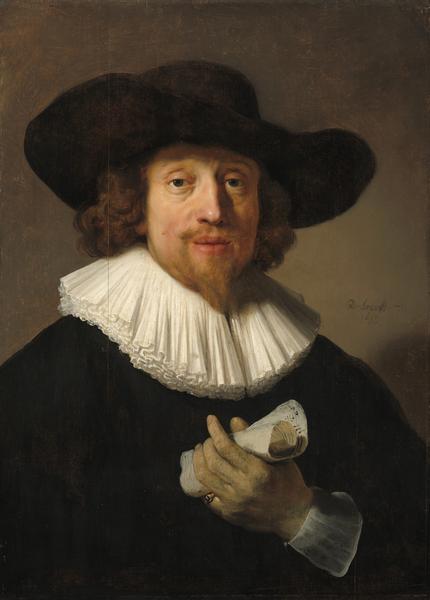 3.  Underdrawing and imprimatura:
The foundation of a good painting is a good drawing. Rembrandt's style for the underdrawings of his paintings were free-handed, usually with the use of a brush and brown paint. The imprimatura or the "first layer of painting" were usually monochrome tones with thin washes of earthly colors like semi-translucent browns.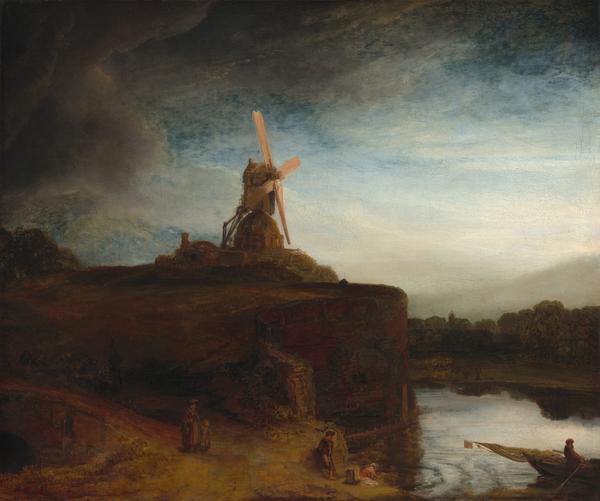 4.  Dramatic chiaroscuro:
Chiaroscuro, or the use of strong contrast between the light and the dark created a sense of dimension and volume in Rembrandt's paintings. Doing this made the figures three-dimensional and life-like. He utilized light to emphasize body parts such as the hands and the faces, while using shadows to make the lesser important subjects such as the clothes and settings, fade into the background.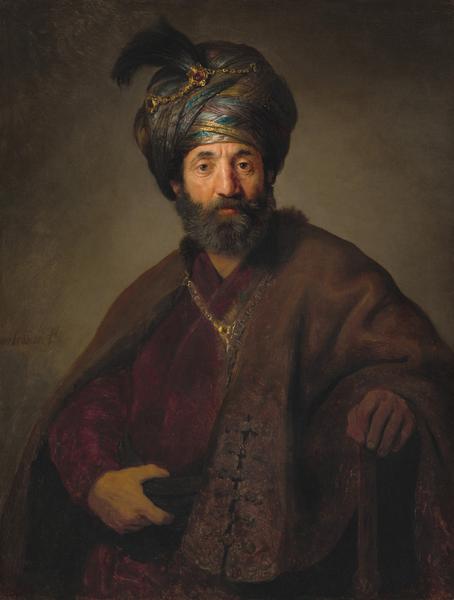 5.  Color choices:
Rembrandt is known for his use of the primary colors–red, yellow, blue; as well as earthly colors or the colors that are found or associated with nature such as browns and greens. The secret to his painting is working on a colored ground (using either yellow or burnt sienna) and then building the colors in thick layers until the desired finish is achieved.
If you want to have a Rembrandt-inspired color palette, you should include the following colors in your palette:
Yellow ochre

Burnt sienna

Burnt umber

White

Black

Brownish red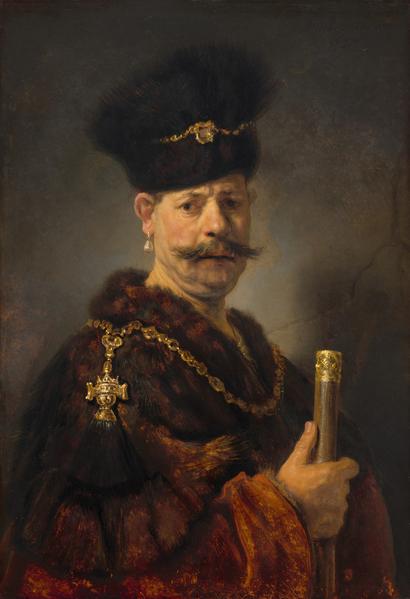 Key Insights
Knowing the life and works of a master painter like Rembrandt can inspire you to create more artworks. Even though he is no longer with us and existed way before our time, we can still use his passion for art in order to improve our craft, particularly when it comes to painting and drawing. Now that the secrets of Rembrandt have been unveiled, it's time for you to create another masterpiece by incorporating some of the techniques he used as a portraitist and scenery painter.