There's nothing like painting your own blank canvas, turning it into a masterpiece and displaying it somewhere in your home. In this article, we will provide a list of canvas painting ideas for beginners… plus a tutorial on how to make them!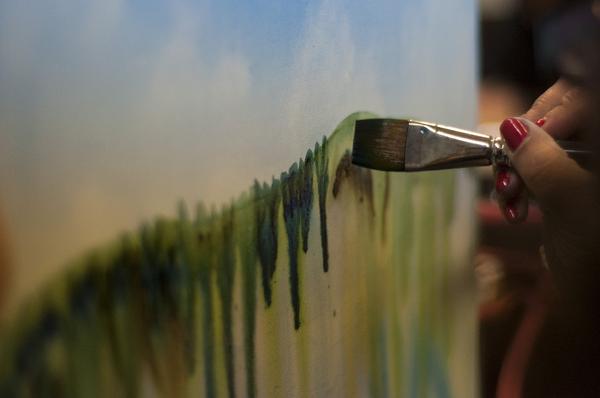 You won't believe how easy canvas painting is until you try it yourself. If you feel like you're not yet ready to paint on an actual canvas, erase your doubts and give yourself a chance to prove you are wrong. Before that, let's talk about artist's canvases first. As beginners, you need to decide which canvas size is the best for you to practice on. There's no right or wrong answers to the question, "which canvas size is right for me?" because it all depends on the type of art you want to make, as well as the time frame you're willing to allocate for your artwork. 
For example, if you're planning to be extremely detailed with your artwork without putting too much time on it, then a small canvas (either 4" x 6" or 5" x 7") is recommended for you. On the other hand, if you're a beginner and  want to paint with a more spacious area, then a medium-sized canvas is ideal for you. But, if you're willing to be more adventurous and want to make an impact in a room, then a large canvas is ideal for you. Once you discover your canvas size preference, then it's time for you to paint. So grab your canvas, pigments and paint brushes because it's time to create an artwork!
Things to Remember Before/During/After Painting:
Always have a cup or two of water, as well as tissue papers beside you while painting. This will help you clean your brushes faster when you need to transition to a different color.

Make sure to have an artist palette beside you. If you don't have one, you can use a paper plate or an unused plastic plate somewhere in your kitchen.

If you don't have a particular pigment needed for the painting, you can do color mixing (i.e. pastel pink = red + white, gradually mix the colors until you have the desired outcome).

Don't be a perfectionist. Sometimes, irregularities in our paintings make them more life-like.

Don't be afraid to experiment and bend the rules.

Make sure to completely dry your finished painting before proceeding to do anything with it.

Clean your brushes immediately after painting.
Idea #01: Galaxy Painting
There are hundreds of ways to paint a galaxy, the sky's the only limit to your creativity and the finished result is out of this world. Moreover, this is the type of painting where you can dig deep into your imagination and experiment with colors. Do not be afraid of making mistakes because you can always cover them up with dark pigments.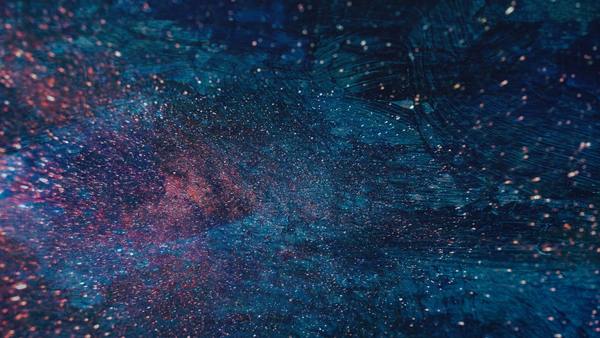 What You'll Need:
Canvas 
Paint brushes
Acrylic Paint in colors:
A toothbrush 
A sponge
Instructions:
Paint a layer of black paint onto the black canvas and let it dry.

Using a sponge, lightly dab the blue paint and red paint on the canvas or you can also make swift strokes using a flat paint brush.

Put a bit of white paint to a small cup and put a drop or two of water to thin it out. Dip the toothbrush's bristles into the loose white paint and flick it on the canvas to create the stars (you can also use a paint brush, but using a toothbrush will give you a better result).

Add some finishing touches if you like such as more stars, planets, moon, etc. and you're done!
Idea #02: Pastel Gradient Sky Painting
The sky is one of the most beautiful things that you can see on a day to day basis. It is also a great inspiration for a lot of artists, so you should try to paint one too! This painting requires no skills from a beginner. You can finish this painting in less than 1 hour.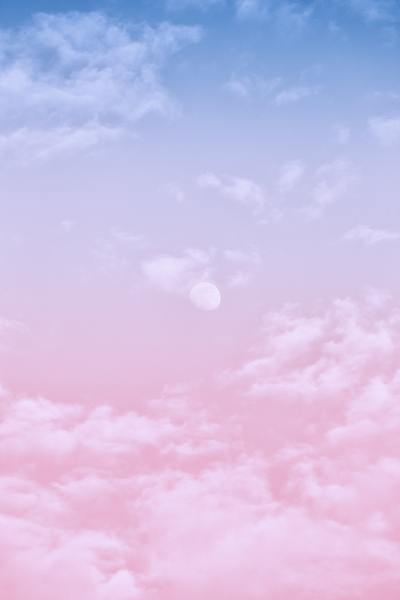 What You'll Need:
Canvas
Acrylic Paints in colors:
Pastel Blue 

White

Pastel Purple

Pastel Pink
Large Flat Brush or Palette Knife
Filbert Brush or Round brush
Instructions:
Apply a dollop of the pigments onto the canvas in the following order: pastel blue, white paint, pastel purple and then pastel pink. (Since acrylic paints dry fast, try to work as quickly as possible).

Using the flat brush (or palette knife), spread the paint from top (pastel blue) to bottom (pastel pink). Don't be afraid of the colors overlapping one another, blend the colors for a "soft edge" result. Let it dry.

Using a filbert brush, dip it into white pigment and replicate random shapes of clouds onto the canvas. Let it dry and you're done!
Idea #03: Ocean Landscape Painting
Painting ocean scenery is a bit intimidating for beginner artists. But, by following instructions and knowing a couple of tricks, it's simple as 1-2-3! Follow this very easy, 5-step ocean landscape painting.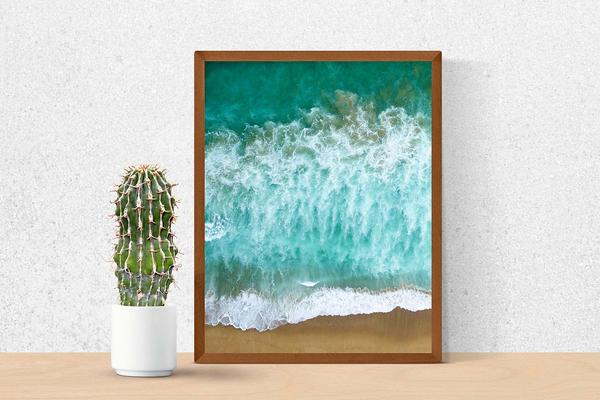 What You'll Need:
Canvas
Acrylic paint in colors: 
Phthalo blue

Aquamarine blue 

Titanium white

Yellow ochre
Medium Flat brush
Masking tape
Instructions:
Using a masking tape, create a horizontal division between the sky and the ocean (about a quarter of the way down).

Mix ultramarine blue with a bit of white. Wet your brush and dip it in the mixed paint. Start painting from the top and work towards the tape. To achieve a gradient effect, add a bit of white to the paint brush as you work your way down.

Mix yellow ochre with a bit of white to create a pale version of the color. Clean your brush and dip it in the mixed paint. Start painting by working your way from the bottom to the top (make sure to leave a bit space for the sea, if you overlap a little bit, you need not to worry because it will be covered by blue paint).

Let the paint dry. Afterwards, carefully remove the tape. Dip your paint brush into some phthalo blue paint and white paint. Start painting the sea and make some waves.

Add in the details. Add some foamy white waves where the shore and the sea meet.